Nile Care is committed to providing quality care and maintaining a quality management system to build and maintain a culture of continuous quality improvement.
Nile Care will:
Adhere to Human Services Accreditation Framework standards and participate in quality review processes to confirm adherence to these standards.
Involve staff, corporate governance body, people who receive service and other stakeholders in service review processes.
Document improvement plans, activities and outcomes.
Gather information on performance by tracking complaints, incidents and achievements and use this information to inform continuous improvement.
Report internally on progress and performance.
Develop a culture of continuous improvement.
We look forward to working with you to stay as independent and healthy as possible. If you have any queries regarding any of our services or the information kindly contact us.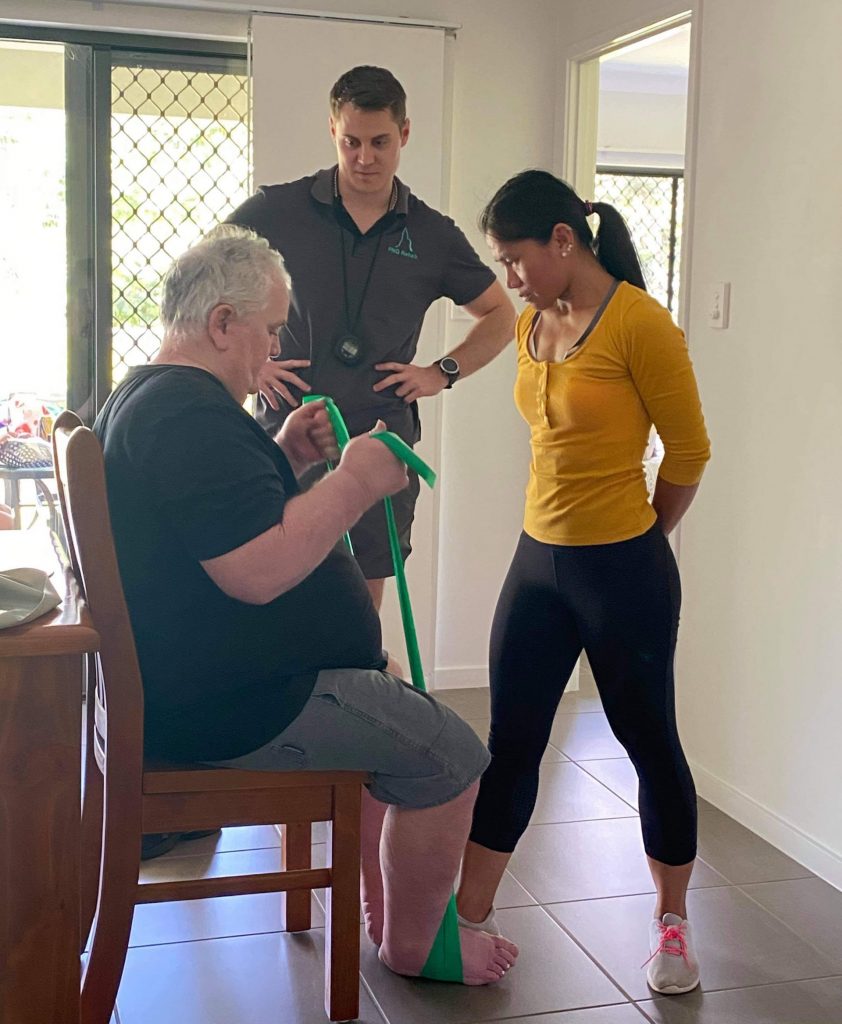 Nile Care's vision is to be the service provider of choice for disabled people in Melbourne and surrounding district by working in partnership with individual clients and their carers to enrich the individual quality of life.
Our mission is to provide flexible and reliable disability support services supporting our clients to live independently within the community.
To do this we provide support services to people with a disability. We provide help at home, give support to get the eligible clients out into the community.
Here at Nile Care, we are committed to providing high-quality care and support that meets the needs of all our clients.
Disability Support Services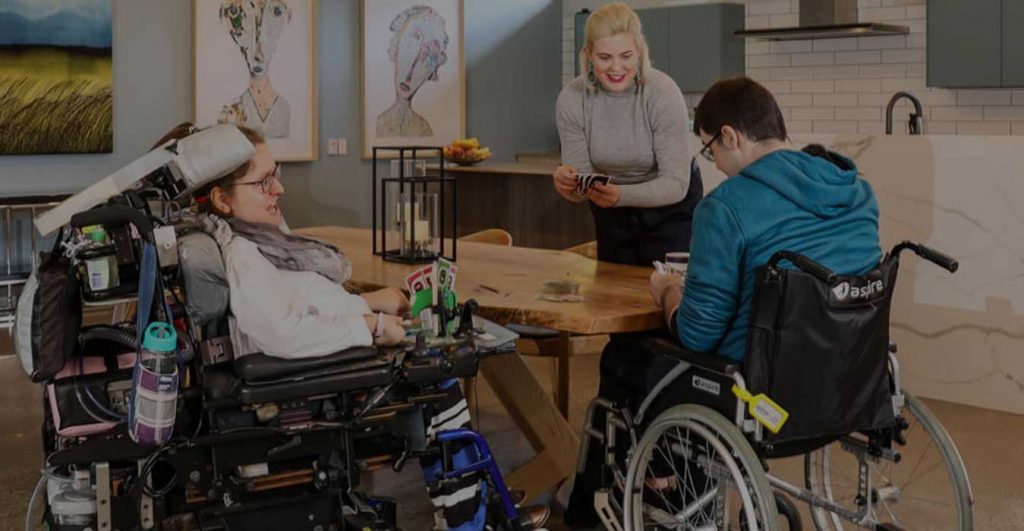 _

Nile Care Model of Service Delivery
Nile Care is an NDIS provider. Nile Care supports the people with a disability to live independently and participate in a variety of activities away from home.
Nile Care will meet with you to discuss your individual needs and goals to develop a plan for service delivery. Our model of service delivery is flexible and responsive and we can support you to access social, recreational and developmental opportunities while still encouraging carers to continue in their role.
The model of service delivery focuses solely around meeting the needs of you and/or your carer. We will encourage you to identify goals, which could include independence, wellness and reablement. These will form the basis of your Client Agreement and Care Plan.
_

What do we mean when we say independence, wellness and reablement?
Independence means we don't start doing things for you that you can do yourself. The last thing that we want to do is make you dependent on our workers. We want to help in such a way that you are still in control of things in your life.
Wellness emphasises identifying needs, aspirations and goals to keep you independent and engaged with the community. It acknowledges and builds on strengths and has a focus on integrating support services as a path to greater independence and quality of life.
Reablement emphasises assisting people to regain functional capacity and improve independence. Similar to rehabilitation, it is goal-oriented and aims at full recovery where possible – it seeks to enable people to live their lives to the fullest.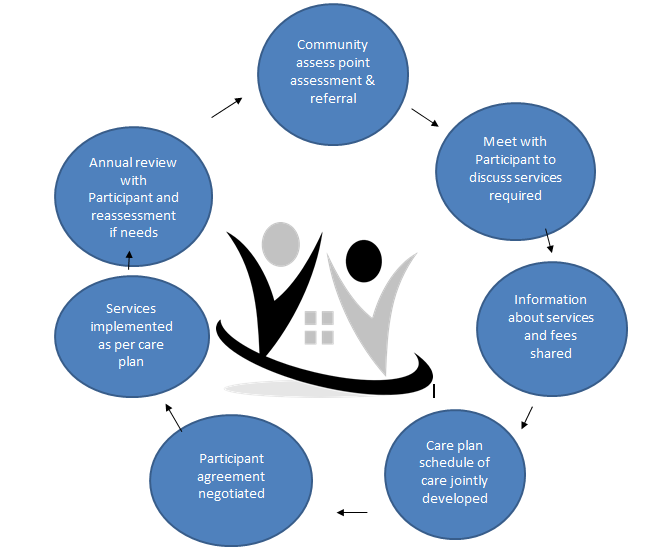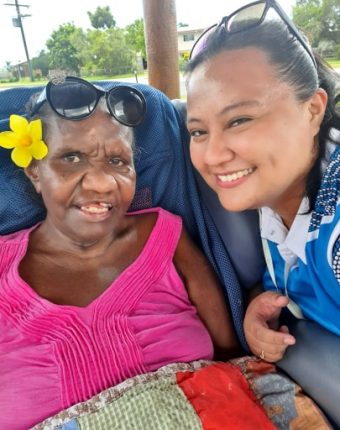 _

Nile Care operates under the following fee principles:
All clients assessed as having the capacity to pay are to be charged fees.
Inability to pay cannot be used as a basis for refusing service to people who are assessed as requiring a service.
Fees charged will not exceed the actual cost of service provision
Fees will not be charged in respect of services such as information and advocacy
The fee charged for a service will be all-inclusive and cover all material used in the delivery of the service with the exception of dressings.
The revenue from fees is used to enhance and/or expand services.
Procedures for the determination of fees are documented and available on the website
Procedures for the determination and collection of fees will consider the situation and special needs of individuals.
A person will never be denied care and services because of their inability to pay a fee for reasons beyond their control.
Your fees will be reviewed periodically and on request when there are changes to your financial circumstances.
Each client has the responsibility to pay fees specified in the Client Agreement. If there are any changes to your financial circumstances contact Nile Care and we will negotiate an alternative arrangement.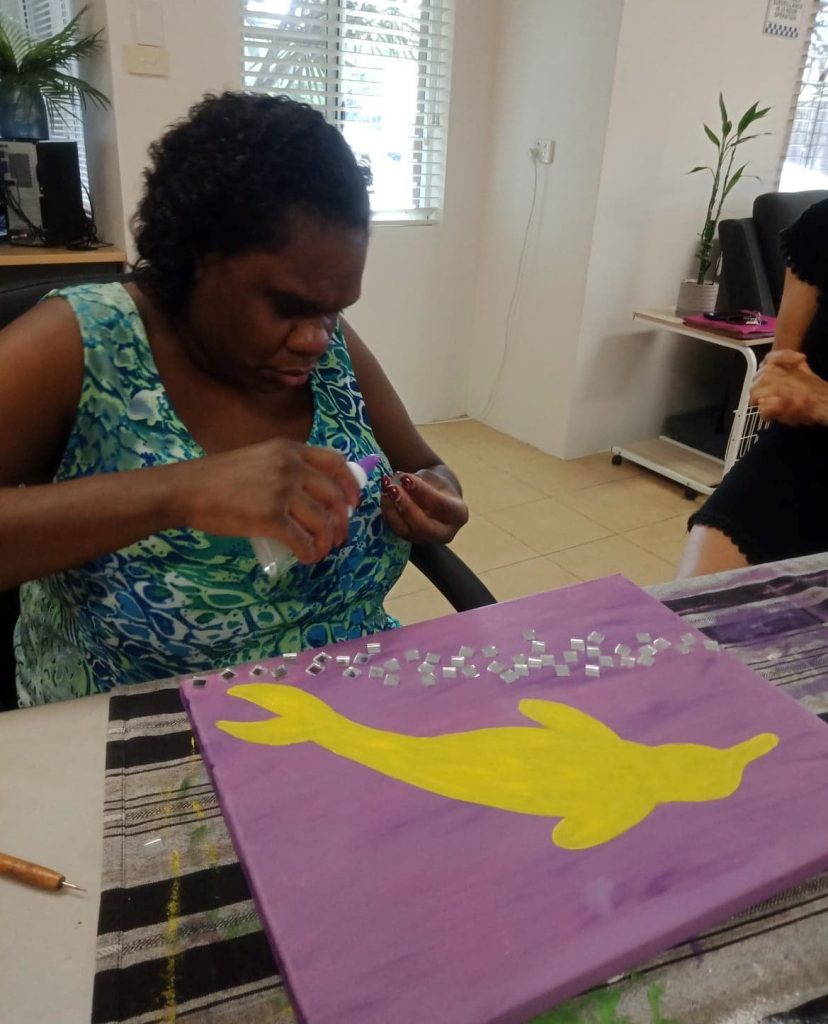 Nile care will ensure that all handling of your money by staff will be correctly recorded and accounted for, to ensure your money is secure from inappropriate use.
An invoice will be also be provided for services or collected at point of service e.g. transport.
_

National Disability Insurance Scheme (NDIS)

The NDIS is a new way for people with disability to get the care and supports they need to live a better life. The NDIS recognizes that everyone is different and gives people with disability more choice and flexibility.
There are different types of support provided through the NDIS, including:
Special accommodation, such as group homes.
Support for people to stay in their own home – for example, someone comes into your home to help with everyday tasks.
Help going to school or looking for a job.
Help with new support aids like a wheelchair or a communication device.
Help going to appointments and activities in the local community.
Learning new skills like cooking, using computers or managing your money.
My name is Susan Ayad.
I left school at a young age, but was determined to strive to build my skills to better my chances of getting a good and sustainable job, that saw me enrol into a receptionist course to learn how to touch type as I wanted to obtain a job in the corporate world.
I then enrolled with an agency that provided temporary position with different organisations and government body's, I continued with the agency for more than five years and worked with extensive number of organisations and government body's as I believed that every office never ran the same way, therefore I welcomed learning different things within different office environments.
I then decided to apply for the public service as at this stage of my life I wanted more stability, I was accepted into Department of Defence and worked for five to six years before I had to find another job as the civilian positions were offered to people in uniform.
I applied and was accepted to work as an administrative officer for Department of Employment, Education and Training (DEET), which was partnered with Centrelink to assist people in finding work, I worked for DEET for five years before it privatised and offered redundancies.
I spent a few years out of work raising my family of five kids until they were all school age and decided to go back to the workforce, but it was difficult finding work in the corporate world.
I noticed that the age care industry was always looking for carers and thought I should give it a go. I never thought about working in the age care industry prior to this, but the thought was interesting me as I always loved helping people and thought how rewarding would it be to help the elderly by assisting them to maintain their independence and choice in the way they chose to live their life.
I enrolled to do the Certificate III in aged care and community care, and when I obtained my certificate I registered with an agency to work within the community which I did for approximately 2 to 3 years before finding a job in an aged care facility and was hired as the Team Leader of the high care and dementia unit, I worked in this industry until I decided I wanted to also work with people with disabilities to assist them in maintaining their independence and choice to live the life they want to live the way they want to live it.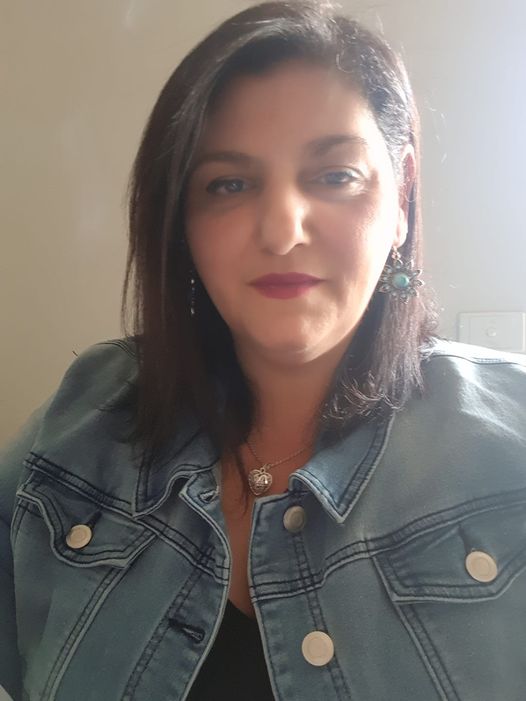 _

Do you have any questions or concerns?
Postal Address:
PO Box 383 Melton Vic 3337
M: 0484 280 374
Business Hours:
Monday to Friday
8:00 am to 5:00 pm
Saturday
8:00 am to 2:00 pm